Pecan pie is a family favorite throughout the year, but it's especially nice during the holidays. It's a Thanksgiving and Christmas staple, but every once in a while we like to switch it up a little bit, tweaking things here and there, so that we get a unique dessert that breathes new life into a classic, and that offers a little surprise to our hungry friends and family. Here we took an "island" approach and added coconut and pineapple to our pie – it was so good, you have to try it!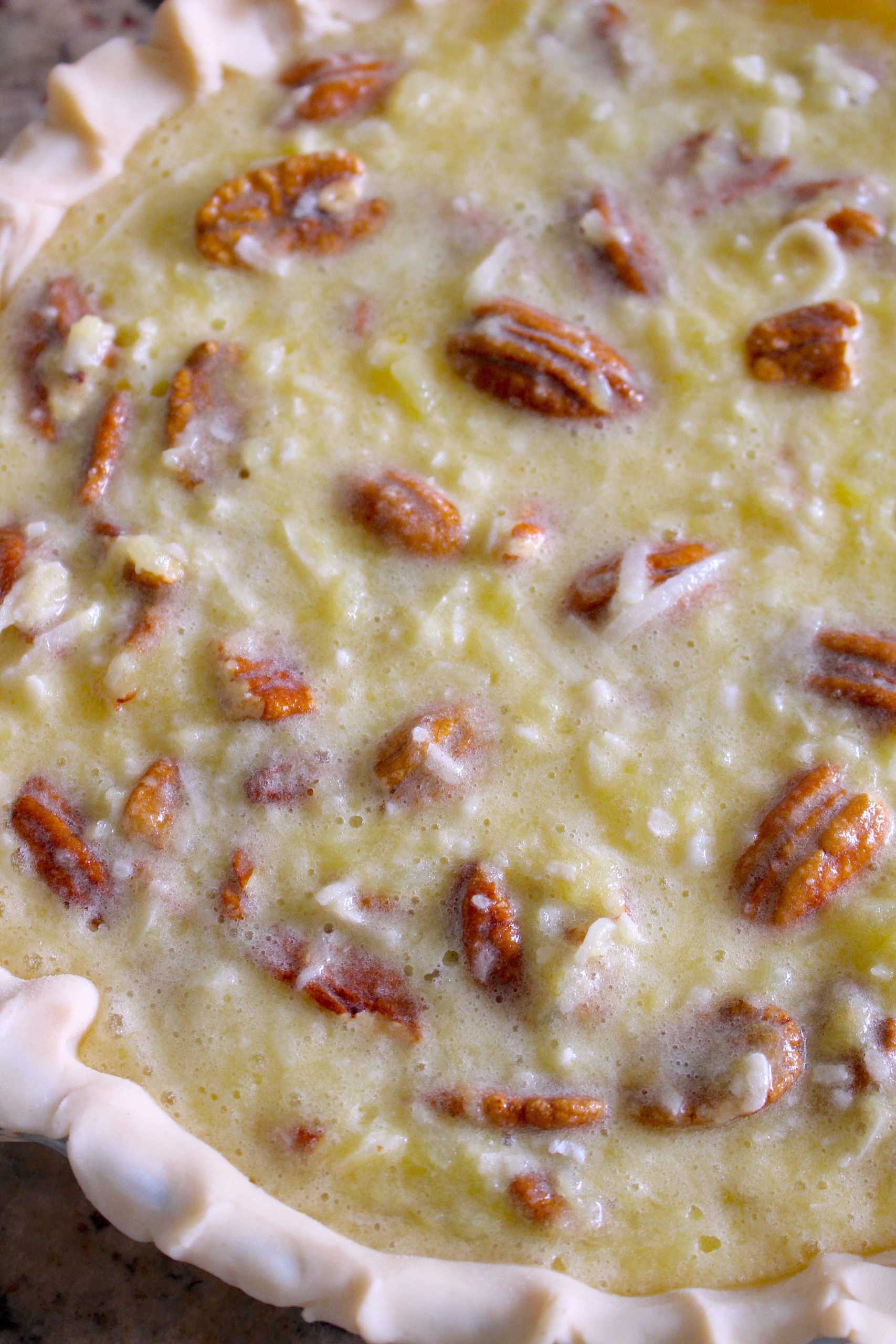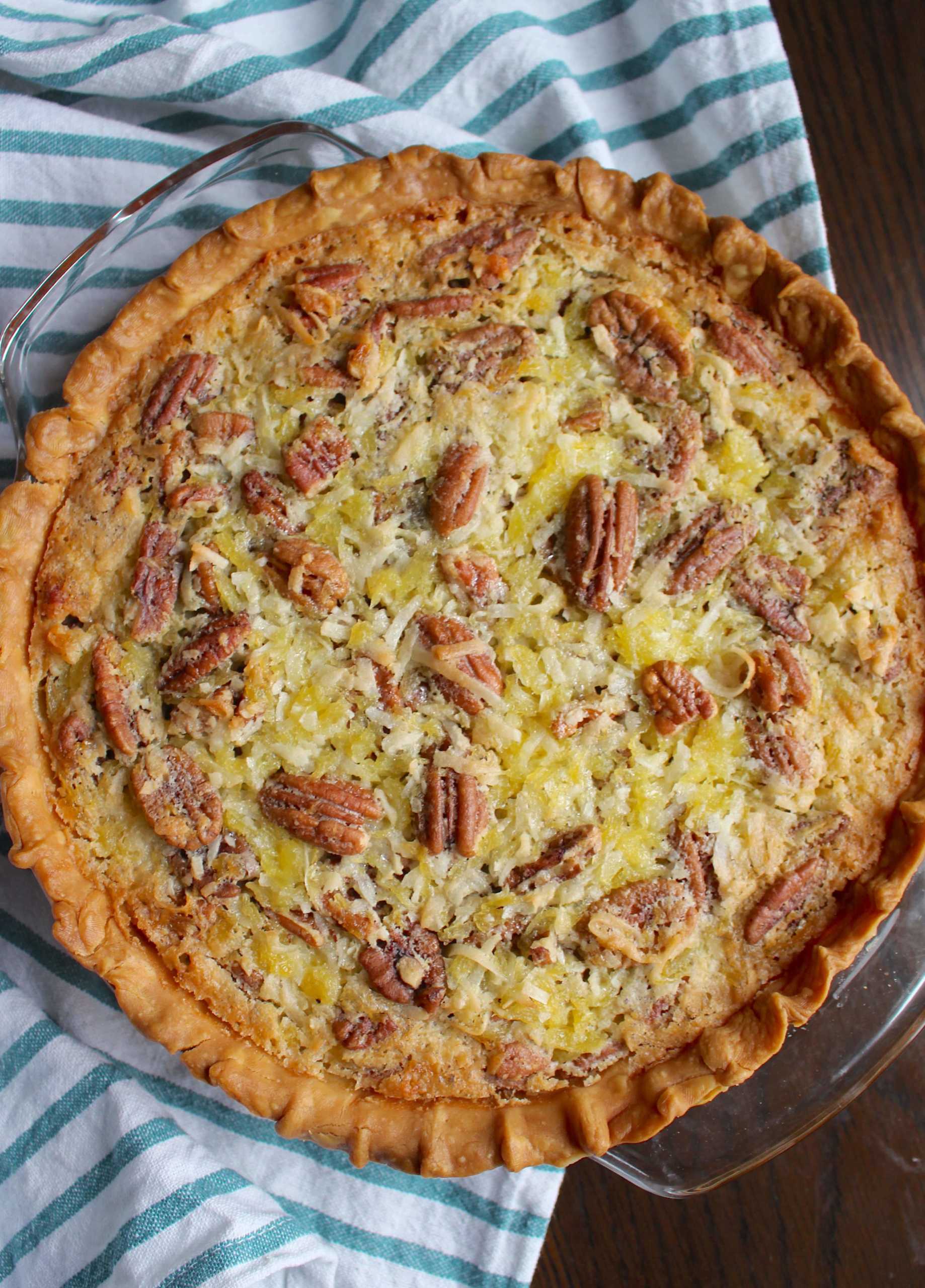 The addition of coconut and pineapple, while seemingly random, was totally amazing and our family raved about how much they loved it! We ended up having to bake ours for a little longer than you would typically, but the extra bake time was worth it in the end.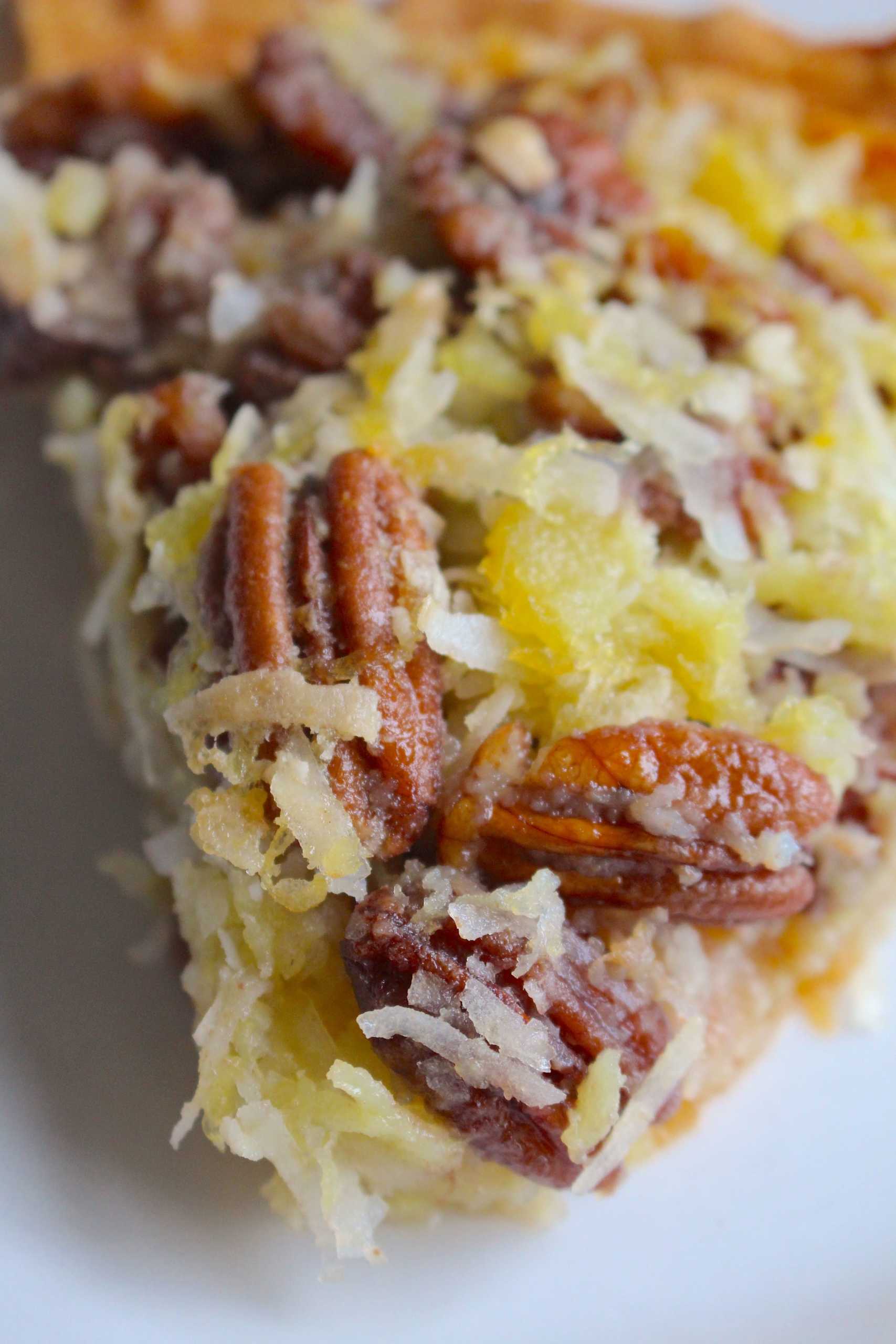 Feel free to also make a traditional pecan pie, but don't ignore this tropical version – it's a game changer. Guests just might like this version even better!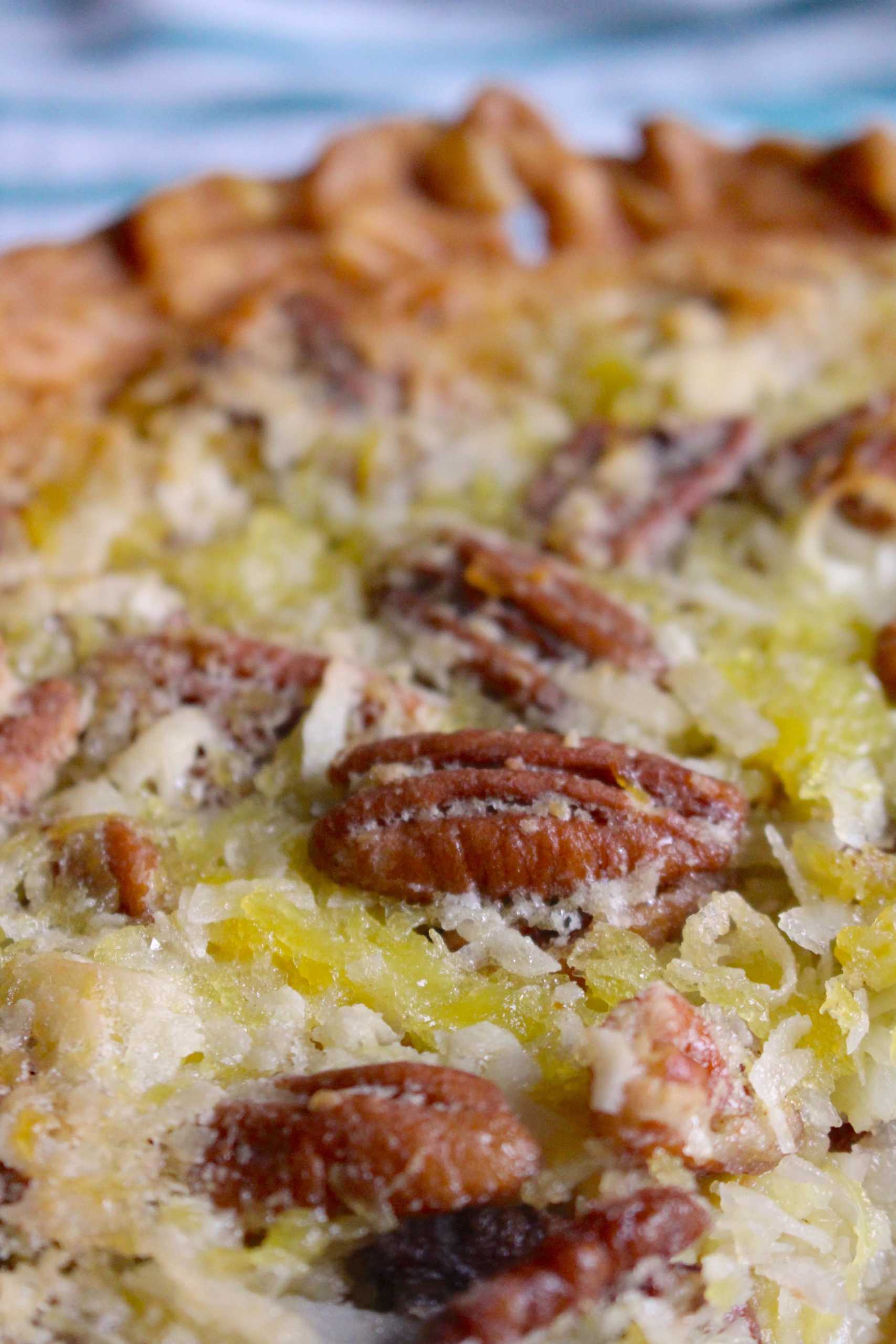 INGREDIENTS
1 pie crust (homemade or store-bought)
1 3/4 cups sugar
1 cup pecans, roughly chopped
1 cup crushed pineapple, drained
1 cup shredded coconut
1/2 cup (1 stick) unsalted butter, melted
5 eggs, room temperature
1 tablespoon cornstarch
1 tablespoon all-purpose flour
1/4 teaspoon salt
PREPARATION
Preheat oven to 300º F.
In a large bowl, beat together sugar, eggs, cornstarch, flour and salt until thoroughly combined and incorporated.
Mix in melted butter, then fold in pecans, pineapple and coconut.
Place pie crust in a round baking dish, then pour pecan mixture over the crust. Crimp edges of crust.
Place baking dish in oven and bake for 55 minutes, or until almost set.
Cover with aluminum foil and bake for another 15-20 or until center is just set.
Remove from oven and garnish with whipped cream and toasted coconut. Enjoy!
Recipe adapted from Favorite Family Recipes