Recipe
Good Ole Fashion Mac and Cheese
Old Fashioned Macaroni and Cheese Recipe will have your childhood memories swelling up! Simple ingredients of cheese, eggs, milk, and pasta combined to create comfort food worth sharing!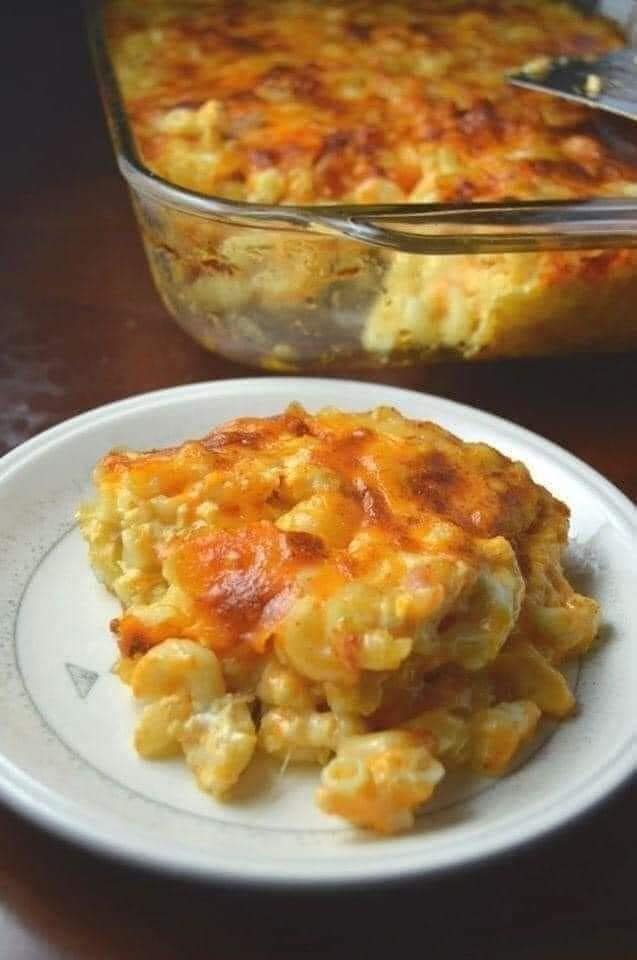 Does it get any better than homemade macaroni and cheese? There's just something so good and comforting about this cheesy pasta dish.
I love making homemade mac and cheese. I have a quick stovetop mac and cheese that's perfect for lunch. And then there's this baked version that seems to be extra creamy and because it's baked it gets a delicious crunchy topping that's irresistible.
This version reminds me of my mom's mac and cheese. She always topped hers with crushed saltine crackers instead of the panko crumbs. Either way, this old fashioned macaroni and cheese is sure to please!
Ingredients
3 cups dry elbow macaroni
4 Tbsp salted butter
2 (370 mL/12 oz) cans evaporated milk
1/3 cup milk of choice
2 large eggs
1/4 tsp garlic salt
4 cups cheddar cheese, shredded
2 cups mozzarella cheese, shredded
1 tsp paprika
How To Make Good Ole Fashion Mac and Cheese
Bring a large pot of water to a boil. Add salt and macaroni, and cook until al dente.
Drain and return to the pot.
Add in the butter and stir until the butter is melted. Set aside.
In a large bowl, mix together the evaporated milk, milk, eggs and garlic salt until fully combined.
In a separate bowl, mix together the cheeses.
Preheat the oven to 375°F. Lightly spray a 9×13 inch baking pan.
Layer 1/3 of the macaroni, then 1/3 of the cheese.
Repeat with the remaining macaroni and cheese mixture.
Pour the milk mixture over top. Sprinkle the paprika evenly on top.
Bake in the preheated oven for 25-30 minutes.
Credit; Recipes Need