An old license plate can be cut, and folded into a charming box with very little effort. We use them to serve nuts outside on the patio.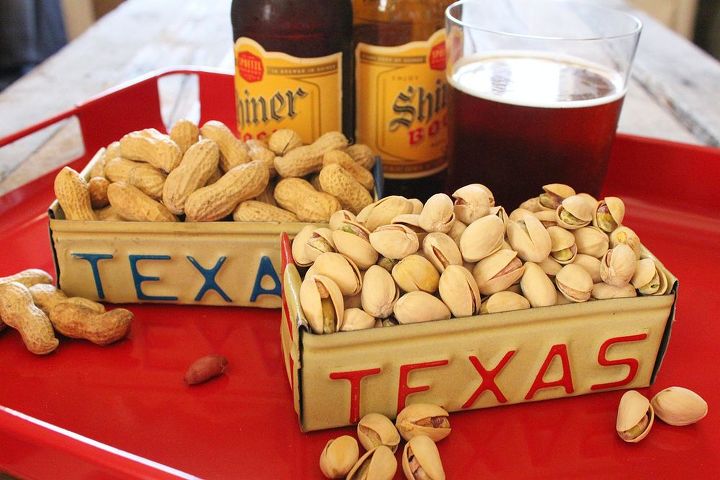 A couple of license plate boxes filled with nuts on the patio.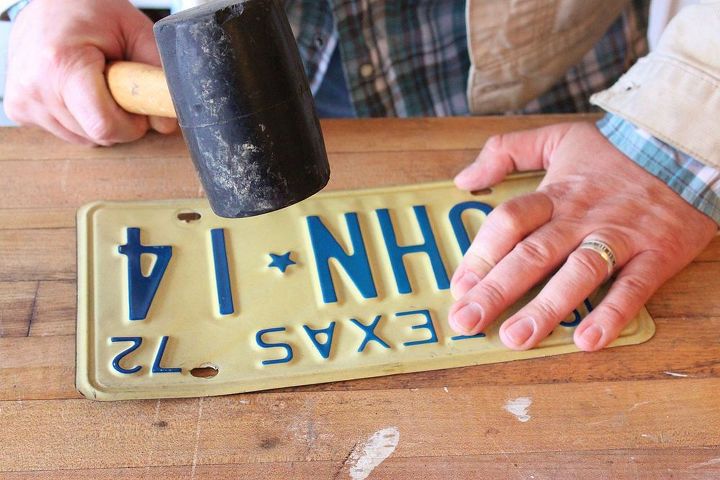 Use a rubber mallet to flatten the license plate as much as possible. You don't have to completely flatten the numbers and letters, but make the plate as "unwarped" as possible.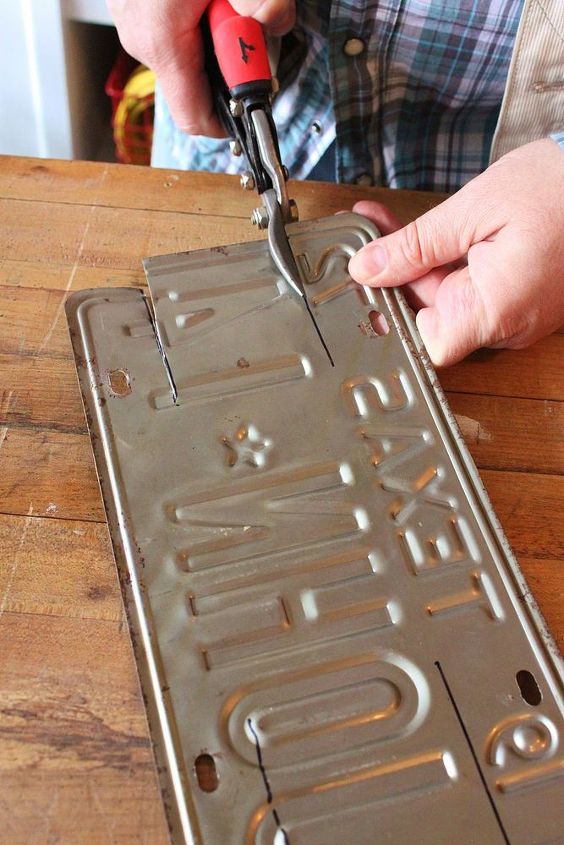 Cut in about 3 1/4 inches with tin snips.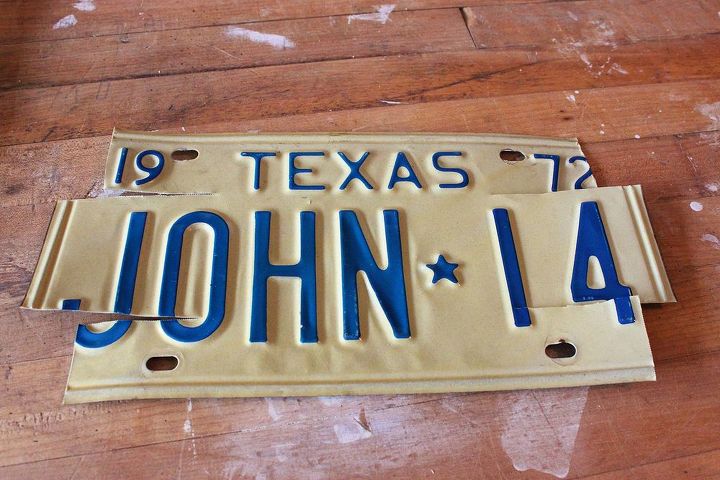 Snip off about 1 inch from each cut edge.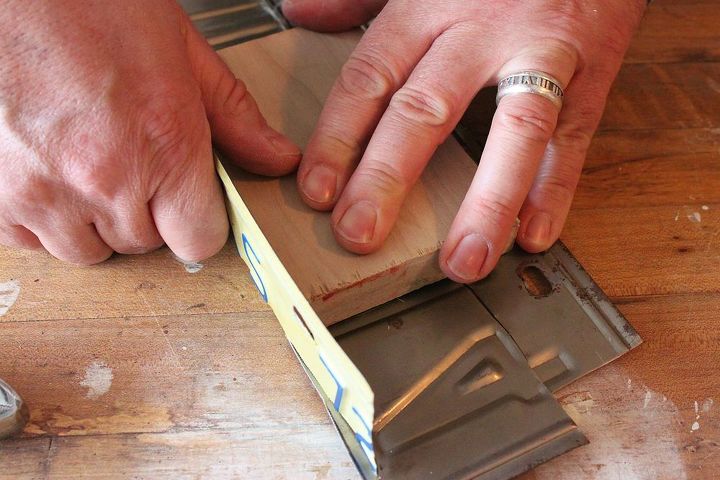 Fold the front up, using a wood block as a quide for a crisp edge.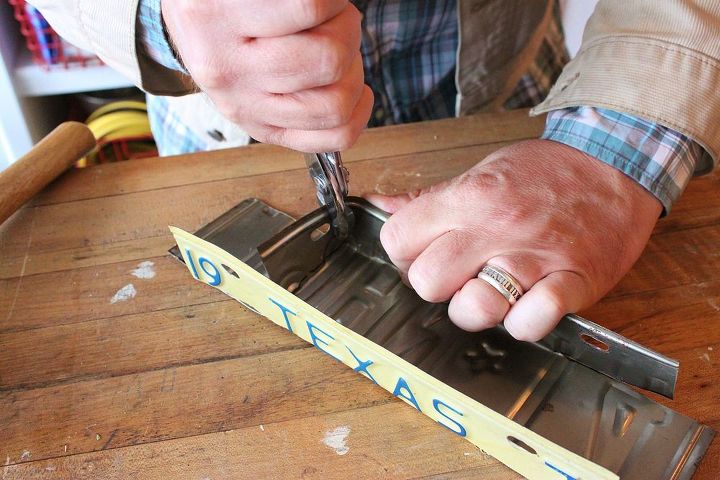 Fold in the back side with a pair of pliers.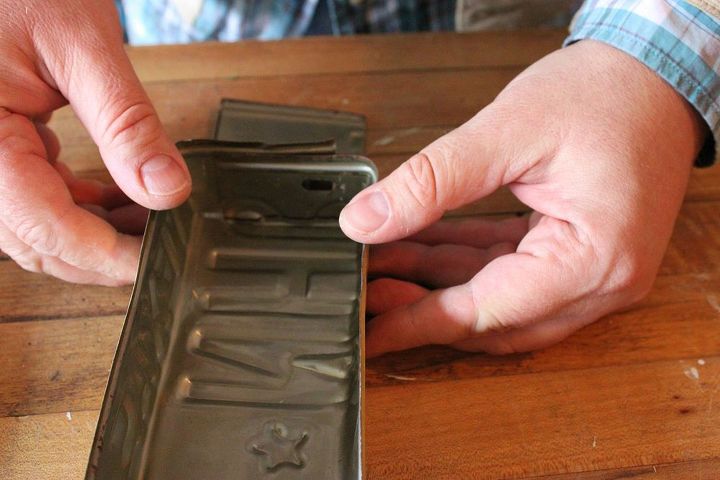 Fold in the front side as well. Then repeat on the other end too.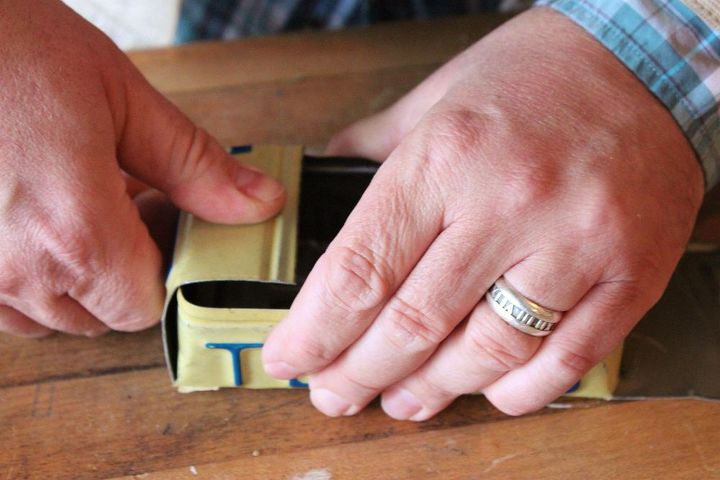 Fold over the edges towards the inside to cover the sides.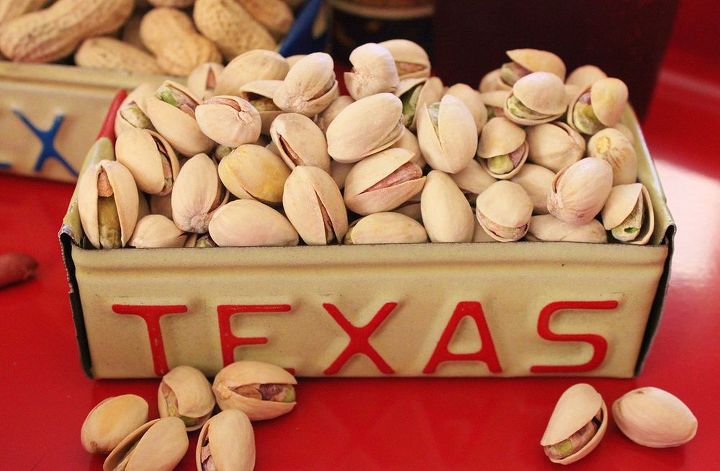 The finished license plate box will be about 5 1/2 inches by 3 inches, and about 1 1/2 inches deep……depending on the size of your plate. Fill them with anything you want. Yes, even succulents.
Credit: cakesandcolors