Recipe
Authentic Italian Meatloaf Recipe: A Culinary Trip to Italy!
Ah, meatloaf. It's a classic comfort food that brings to mind warm family dinners and savory aromas wafting from the kitchen. But have you ever tried Italian Meatloaf? This delightful variation adds a touch of Italy to the traditional dish, and trust me, it's a game-changer.
Dive in and discover the secret to the best Italian meatloaf you'll ever taste. But be prepared; you're about to become the talk of every dinner party!
The Secrets Behind Perfect Italian Meatloaf:
Achieving the perfect Italian Meatloaf goes beyond following the recipe. Here are some golden secrets:
Quality Ingredients: Always choose fresh, high-quality ingredients. The taste and texture of your meatloaf are directly related to the ingredients you use.
Let It Rest: After baking, give your meatloaf some time to rest. This helps the juices redistribute, ensuring a moist slice every time.
Fine Chopping: The finer the veggies are chopped, the more integrated they become in the meatloaf, providing a burst of flavor in every bite.
Key Details:
Prep Time: 15 minutes
Cook Time: 1 hour
Total Time: 1 hour 15 minutes
Servings: 6
Ingredients:
1 small onion, cut into 1-inch pieces
1 carrot, cut into 1-inch pieces
1 stalk celery, cut into 1-inch pieces
3 garlic cloves
2 tablespoons olive oil
2 large eggs
¼ cup finely chopped fresh basil
1 teaspoon salt
½ teaspoon freshly ground black pepper
1 tablespoon Worcestershire sauce
2 pounds meatloaf mix (or use 1½ pounds 85% lean ground beef plus ½ pound ground pork)
⅔ cup Italian-style bread crumbs
¾ cup grated Parmigiano-Reggiano
¾ cup marinara sauce, plus more for serving
Instructions:
Preparation of Veggies: Begin by taking the onion, carrot, celery, and garlic cloves. Using a food processor, pulse until they are finely chopped. If you don't have a food processor, finely chop by hand.
Sautéing: In a large skillet, heat the olive oil over medium heat. Add the finely chopped veggie mixture and sauté until soft and translucent, about 8 minutes. Set aside and let it cool.
The Mix: In a large mixing bowl, whisk the eggs. Add the chopped basil, salt, black pepper, and Worcestershire sauce. Stir well to combine. Now, introduce the meatloaf mix into the bowl, followed by the bread crumbs, grated Parmigiano-Reggiano, and ¾ cup of marinara sauce. Finally, fold in the sautéed veggie mixture.
Shaping: On a baking sheet lined with parchment paper or a lightly greased loaf pan, shape the mixture into a loaf.
Baking: Preheat your oven to 375°F (190°C). Slide the meatloaf in and bake for about 1 hour, or until the meatloaf is fully cooked through.
Serving: Once cooked, let the meatloaf rest for about 10 minutes before slicing. Serve with extra marinara sauce on the side, and maybe even a sprinkle of extra Parmigiano-Reggiano!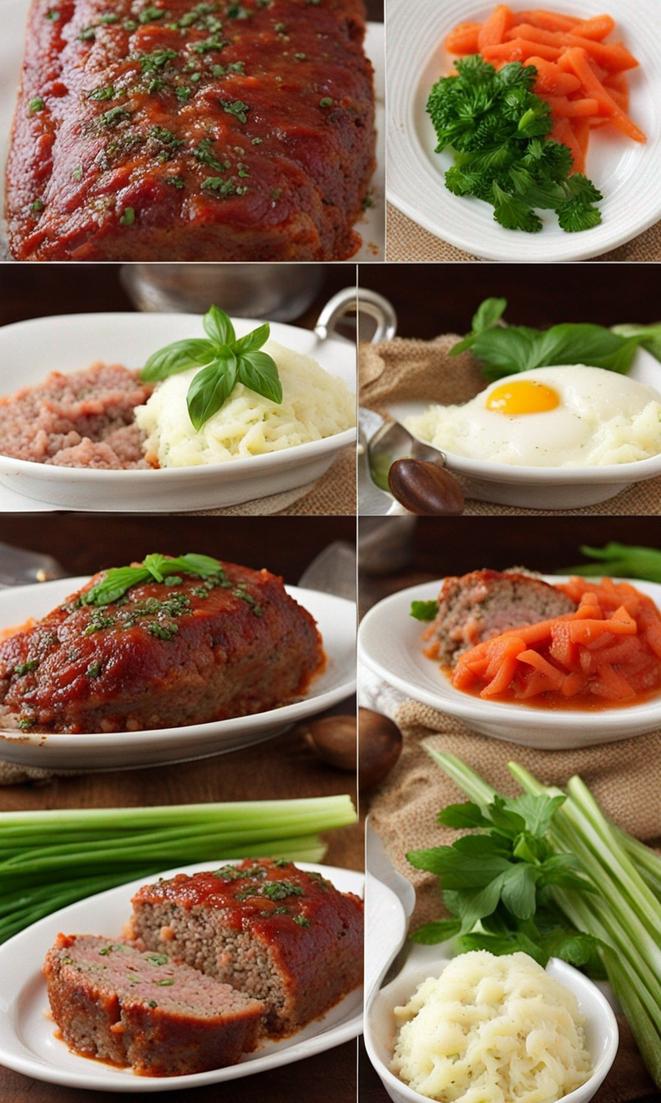 Pro Tip: For an even more delightful crust, brush the top of the meatloaf with some extra marinara sauce and broil for the last 3 minutes of cooking!
Serving Suggestions:
Serve with garlic mashed potatoes and sautéed green beans.
Try a side of Caesar salad for a refreshing contrast.
Warm, crusty Italian bread is a perfect companion.
Frequently Asked Questions (FAQs):
Can I freeze this meatloaf?
Absolutely! Wrap it tightly in foil and store in a freezer-safe bag. It can last up to 3 months.
Is there a vegetarian version?
You can replace the meat with a mix of lentils, mushrooms, and breadcrumbs. Adjust cooking time accordingly.
Can I use a different cheese?
While Parmigiano-Reggiano is ideal, you can substitute with Romano or Asiago for a slightly different, but still delicious, flavor.
The magic of this Italian Meatloaf recipe lies in its simplicity and the blend of authentic Italian ingredients. From the fresh basil and Parmigiano-Reggiano to the rich marinara sauce, every bite transports you straight to an Italian grandmother's kitchen.
Are you ready to impress your guests and bring a slice of Italy to your dining table? This Italian meatloaf recipe is sure to be your new favorite go-to!
Remember to always use organic, farm-fresh ingredients for the best flavors and to support sustainable farming. Buon appetito!
Love this recipe? Pin it to your favorite Pinterest board and share the love! #BestItalianMeatloaf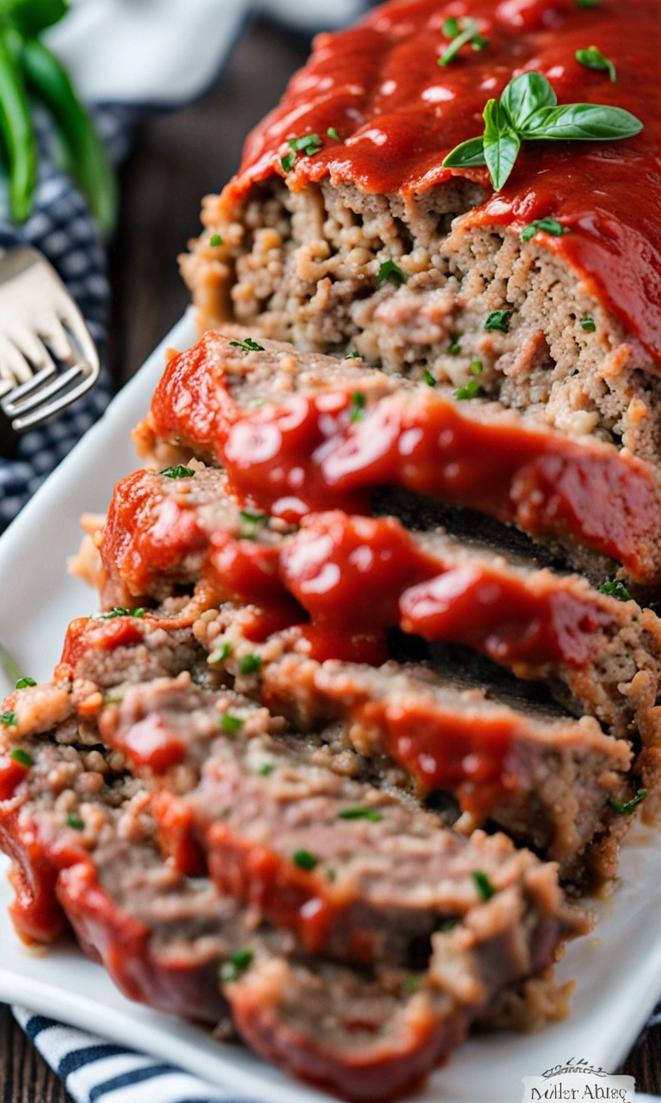 Credit: 1krecipes