This project is easy and inexpensive. Great for Valentine's day, gift, or night light. Make it with your friends for Galentine's Day!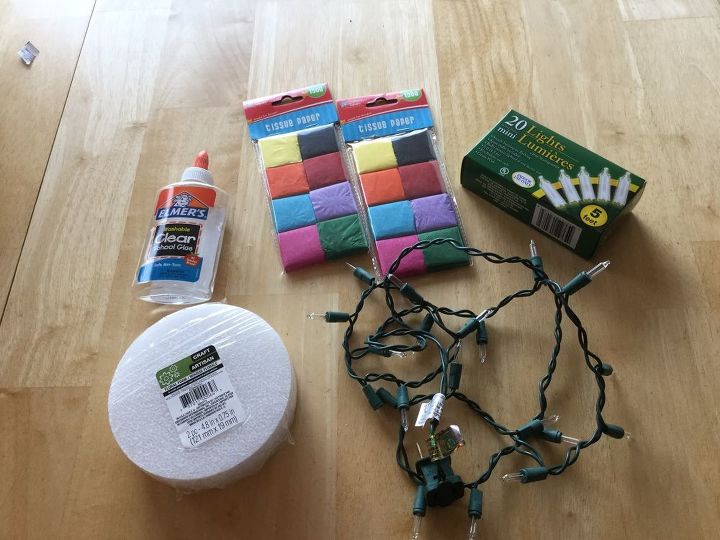 You will need: Styrofoam circle (mine were a set of 2 from Dollar Tree) A strand of lights (mine were from Dollar Tree) School Glue or Hot Glue Tissue Paper Squares Pencil Screwdriver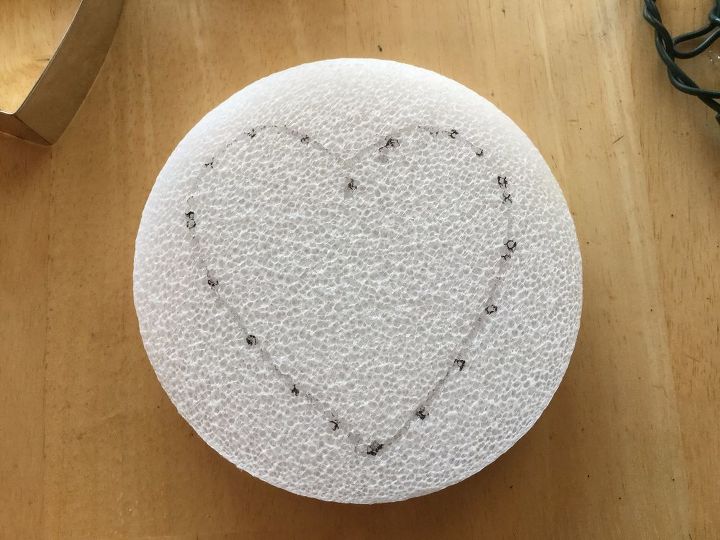 I used a cookie cutter to map out my heart shape and light hole design.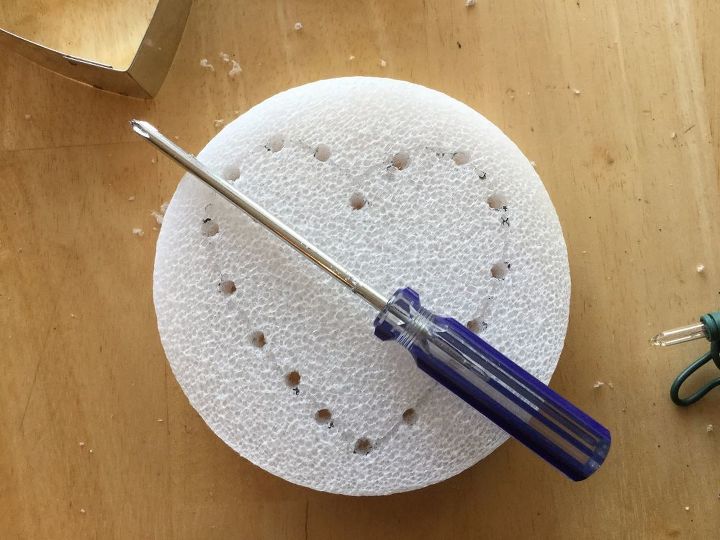 Poke holes through the Styrofoam with the screwdriver.
Credit: cakeandcolors